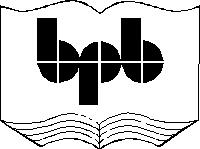 Foreword
<![if !supportEmptyParas]> <![endif]>
The world of technology is not a place for those who fear challenges. Every challenge holds within it the seeds of tremendous opportunity. Economic downturns or the uncertain paths of new technology cannot shadow the promise of Indian software talent.
<![if !supportEmptyParas]> <![endif]>
India entered the new millenium in a blaze of glory with its stunning successes in the software industry. Thanks mainly to this, the Indian economy will never be the same. The export potential of information technology, and software in particular, has changed forever the balance of India's international trade in India's favor.
<![if !supportEmptyParas]> <![endif]>
India is now a key source for technology manpower for the world. This has brought far-reaching change even within the country. Corporate structures, capital markets, education and career options, forex reserves, financial and telecom services are passing through a major change.
India is herself absorbing the lessons she is teaching the world. Primary among these is the use of technology to alleviate, if not eradicate, the long-standing economic problems of the nation.
<![if !supportEmptyParas]> <![endif]>
Information Technology is now on the threshold of bringing great new gains for many areas of the economy like agriculture, healthcare, tourism, employment, social services and enterprise support systems.
<![if !supportEmptyParas]> <![endif]>
Global technology trends will have an equal impact on us. Recognizing and riding trends has become imperative. It is the only way to combat the influx of multinational competition that liberalization (which is the other side of the globalization coin) will inevitably bring.
<![if !supportEmptyParas]> <![endif]>
The global technology trend towards distributed computing and thin clients will manifest itself here with virtually no time lag. The technology jump paradox dictates that while technology jump reduces the technology gap, it also brings the responsibility of upgrading to new technology more quickly and more efficiently.
<![if !supportEmptyParas]> <![endif]>
New generation wireless communication technology is exemplary in this respect. In wireless software technology, WML (wireless mark-up language) is playing a key role as the use of the Internet expands beyond the desk-top PC to a wide variety of devices, mainly cell-phones and PDAs to begin with.
<![if !supportEmptyParas]> <![endif]>
WML programming presents an opportunity for Indian programmers to become spokesmen for our excellence in software, and establish the kind of leadership and value perception that the Indian programming community deserves. The need for WML programming services is going to increase dramatically in the near future, both globally and within the country.
<![if !supportEmptyParas]> <![endif]>
This book is both timely and visionary. It will widen employment opportunities and increase income potential. I earnestly hope that it will also inspire and support entrepreneurship around wireless technology.
<![if !supportEmptyParas]> <![endif]>
Wireless technology is one of the fastest growing segments of the New Age Economy. IDC has forecasted that by mid-2001, almost every new cellphone model will be WAP-enabled. The poster child for the wireless industry is NTT DoCoMo, which has revolutionized the wireless segment in Japan with its i-Mode technology. Japan has an estimated 17 million i-Mode subscribers, which include salesmen, housewives and, surprisingly, a huge segment of teenagers.
<![if !supportEmptyParas]> <![endif]>
However, the big news in wireless is m-commerce, or mobile commerce. Strategic Analytics has estimated the size of the m-commerce market to be over US $ 1 billion in 2000, growing to US $ 200 billion by 2006.
<![if !supportEmptyParas]> <![endif]>
What does all this mean for India? We know that we have severe infrastructure problems when it comes to Internet penetration and usage. Our telephone systems need massive investments to cater to growing needs for upgrading and even basic access. This is because India is a geographically large country, and setting up wired telephone lines is both expensive and time-consuming.
<![if !supportEmptyParas]> <![endif]>
Europe had a much higher adoption rate for wireless technologies than the USA, because the physical line connectivity was lower.  Wireless provides a very quick and relatively cost-effective solution for voice and data connectivity.
<![if !supportEmptyParas]> <![endif]>
For the Internet, wireless provides the same ease and low cost of connectivity. The mobile phone industry is showing tremendous growth. In the last five months of 2000, the all-India mobile user base has grown from 2.5 million subscribers to 3.1 million, an increase of 11.6% in five months. Now, with the crashing rate structures of all mobile service providers, that rate of growth is set to explode.
<![if !supportEmptyParas]> <![endif]>
It is a matter of time before this large subscriber base demands not just voice, but even data connectivity. The cell-phone will be recognized as a tool for much more than just personal voice connectivity. There will certainly be a quantum and quality jump in the nature and frequency of the use of mobile devices. For this to happen, a wide and varied range of data services have to be made available on the wireless platform. WML programming skills will drive and feed on this trend.
<![if !supportEmptyParas]> <![endif]>
I am sure that this book will receive the success and the applause that it deserves. I could not have thought of a better person to write it. And it gives me great pleasure to have the privilege of being a part of the beginning of yet one more glorious chapter in India's software history.
<![if !supportEmptyParas]> <![endif]>
<![if !supportEmptyParas]> <![endif]>
-  Harish Mehta
<![if !supportEmptyParas]> <![endif]>
<![if !supportEmptyParas]> <![endif]>
<![if !supportEmptyParas]> <![endif]>